Vets Hired provides a wide variety of services to potential clients.
Browse the various options below for a solution that best fits your needs.
Hybrid, Virtual & On-site Veteran Career Fairs
Veteran Career Fairs Nationwide
Cater to Veterans, Active Duty & Military Spouses, Pubic Welcome
Average 25-40 Employers
Average 100-200+ Job Seekers
Tables, Chairs & Refreshments Provided
Dedicated Corporate Virtual Career Fairs
* Unlimited job seeker attendees
* Built-in video service
* Selected Interviews on the virtual career fair platform
* Built-in scheduling tool for interviews
*Both group and one on one video meeting booths
Resume Delivery & Virtual Interviews
*Receive qualified applicants in perpetuity until all of your positions are filled.
* Give us 30 days to help you fill your positions or roll it over until you hire our referrals!
*We filter, screen, and interview all qualified applicants and schedule virtual assessment interviews.
Veteran Direct Placement Services
Specializing in the following Industries:
Information Technology
Logistics
Supply Chain
Manufacturing
Engineering
Health Care
Scheduled Virtual Interviews Included in Service!
10% Contingency Placement Fee
Post Unlimited Jobs On Job Board
(1 )Year
XML Feed Available – post a position on your job board and that same position automatically feeds to the Vets Hired' Job Board, applicants are directed back to your website to apply.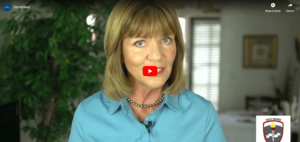 Corporate Video Production and Automation
√ Onsite video or Zoom Interview of company representative
√ 60-sec, 1:30 or 2-minute video
√ Video editing and final product delivered in 7-14 days
√ Feature video on Hybrid, Virtual Career Fair Platform
√ The promotional video can be promoted on the website, and social media to over 50,000 contacts (LinkedIn and FB) and Vets Hired Employment Guide.
Prices start off at $500.00
Call 619-277-9099
Latest Veterans Recruitment News